Testimonials & Reviews
Testimonials & Reviews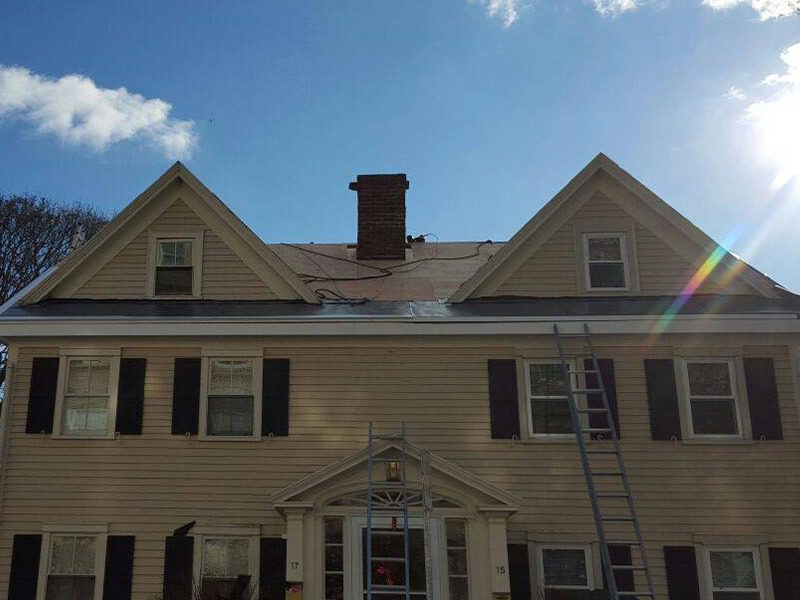 Check Out Our Customer Reviews
A Top Rated Roofing Contractor
We work hard to meet and surpass customer expectations. Check out our featured customer reviews to discover what makes W. Ticos Roofing truly special, or leave us a review to let us know how we are doing. Contact us if you have any questions or concerns regarding our roofing services. We look forward to hearing from you!

What Our Customers Have Said…
Wilson and Alex are great people. They are simple and tell you exactly what you need to know to make the best decision. They provide you with high quality at the best price. Would recommend them for any roofing or siding work.
I manage many different buildings and have used them five times or more – they're hands down one of the best contractors I have come across. I recommend them and will continue using as needed.
Very honest and excellent work. Can't say enough about the work crew. They are the best. They worked with our schedule and put the customer first. Price and quality cannot be beat!
They were fantastic. Very professional, came when other companies we contacted could not even seem to return our call. They went above and beyond. They were efficient and cost effective. I would highly recommend them to anyone.
Right on time…nice guys…and clean up all the debris after the work…would hire them again if needed. Highly recommended.
I noticed a small piece of drywall had fallen in the living room and looked for someone to take a look at the roof and chimney. W. Ticos came to the house within 24 hours, found a hole in the roof, and patched it quickly. They're really friendly, professional, and even cleaned a lot of leaves and pine needles off the roof. I'm very happy with their work and would hire them again without hesitation.
Wilson and Alex built a great team. They work like a fine tuned machine. GREAT JOB GUYS. THANKS! I would definitely recommend W. Ticos Roofing.
These guys did a wonderful job in a timely manner and the clean up was spotless. Thank you to all the guys, JOB WELL DONE!
Totally professional: on time, great work ethic, diligent, polite, great communication, fantastic clean up, excellent work, would definitely hire them again, fair pricing, very nice gentlemen. I give them a five star rating!
Very prompt estimate and excellent price. They scheduled on short notice and the installers then worked their butts off all day. We're thrilled with the experience.
We hired W. Ticos to patch some holes in our flat rubber roof and around a chimney. Alex was professional, on time, and offered a great price. They left our yard spotless and even blew off all the leaves.
They were amazing! We called him on the 10th and I had my new roof (took one day) on the 13th. Alex and Wilson were very knowledgeable and explained everything to us to make us feel comfortable with what they were doing.
I'm thrilled and feel lucky that I chose W. Ticos Roofing – got a fair price (a bit lower than others I got) and unbelievably, they finished my house and garage in one day, and did beautiful, high quality work.